Homes
We've had a really busy 12 months building lots of new homes to support the ever growing demand for affordable housing in and around North Lincolnshire.
Another exciting first for us is that we've started to build our first homes for outright sale. We've got a development in Blyton near Gainsborough where we're building 14 new two, three and four bedroom houses and bungalows.
The reason we're building for sale is so we can invest any profit made back into building more affordable homes for rent.
There's also been work going on in our high rise flats to install sprinklers following the Grenfell fire tragedy. We're pleased to say these have now been installed and we've had positive feedback from our tenants living there that they feel safe and reassured.
Our response to Grenfell
We were shocked and saddened by the tragedy at Grenfell Tower, London, and the many lives and families it affected.
It immediately brought our thoughts to our tenants and how we would reassure them that we take fire safety extremely seriously.
Within 24 hours of the fire, we communicated to all our tenants living in high rise blocks to offer our advice and support as well as reminding them of the fire safety procedures for their homes.
We made the decision with full support from our Board that we would invest £800,000 to install sprinkler systems in our four high rise blocks. Whilst our procedures met all the required safety standards, we decided that adding this extra level of safety was a worthwhile investment.
Working together to build new homes
2017 saw the start of an exciting partnership between us and North Lincolnshire Council to provide 240 affordable homes in North Lincolnshire.
The homes are a mixture of family homes, specialist accessible homes, starter homes and something we're really excited about is our brand new dementia care unit we're building in Scunthorpe.
These new homes will be built by 2020 and will supported by Homes England.
Here are all the areas we're building new homes in partnership with North Lincolnshire Council
West Street, Scunthorpe
Frodingham Road, Scunthorpe
Rowland Road, Scunthorpe
Station Road, Scunthorpe
Warwick Road, Scunthorpe
Enderby Road, Scunthorpe
Poplar Drive, Brigg
You can view them and all our other developments on our interactive map.
To keep up to date with the latest development plans on our website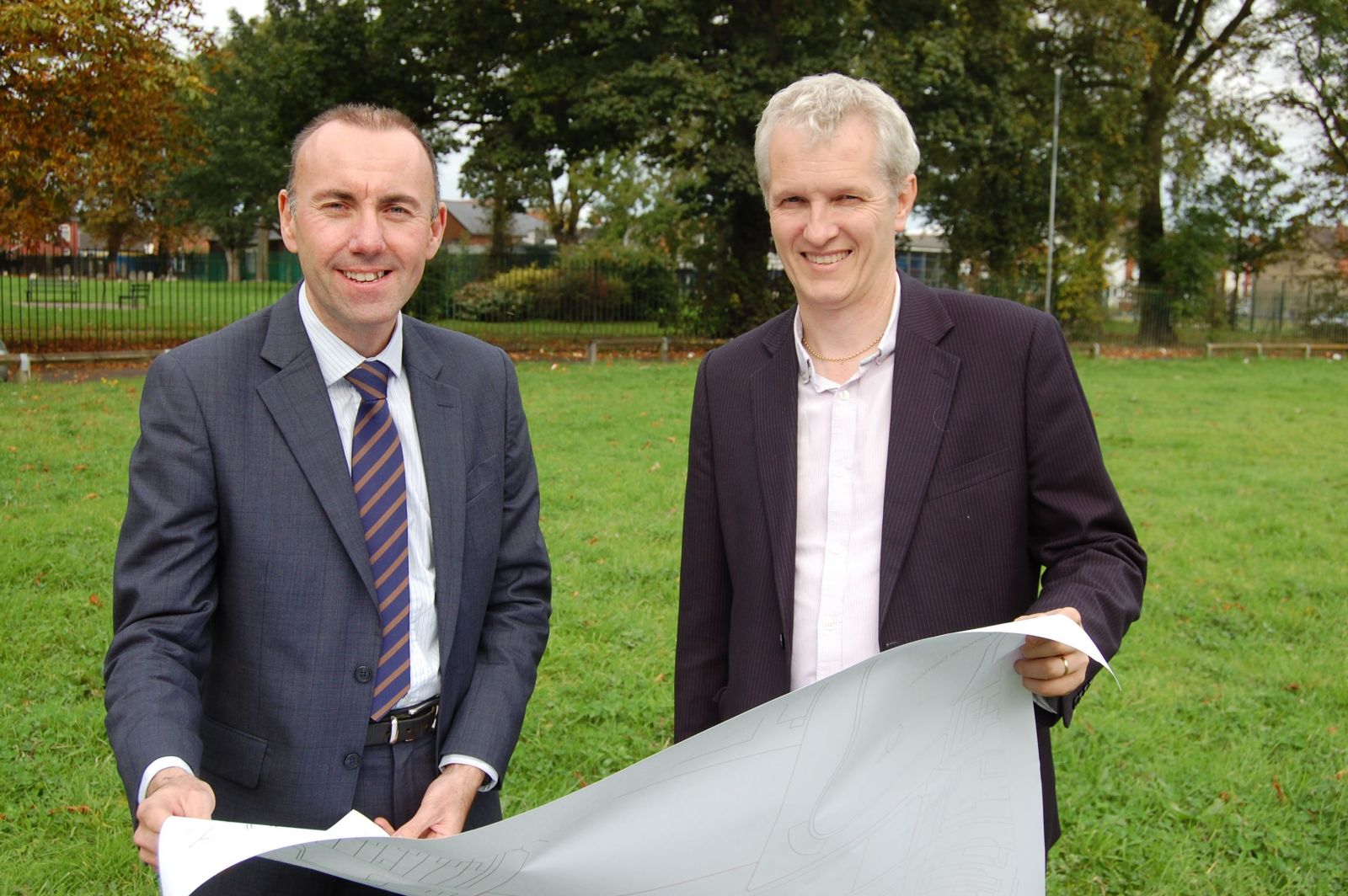 Leader of North Lincolnshire Council – Rob Waltham and Director of Property at Ongo – Pete Stones.
Award winning developments
One of our new developments was announced as the winning 'Best Social / Affordable New Housing Project' in the 2018 Local Authority Building Control (LABC) awards.
The LABC awards are the largest awards in the building control sector, and they aim to recognise quality in all types of building project, so it was a really big honour to be recognised in them.
Parkwood Avenue, an Ongo development in the Westcliff area of Scunthorpe was the winner in the 'Best Social or Affordable New Housing Project' category. This was a partnership project with contractors T.G Sowerby Developments Ltd and BSB Architecture.
Made up of 20 new homes at a cost of £2.1million, this development is made up of a mixture of two and three bed houses. All the homes are built to a high standard and have modern kitchens and bathrooms, off road parking, private gardens and special eco friendly features such as bird and bat boxes
This is just one of many developments we're currently in North Lincolnshire and further afield.
To check out our latest development plans
Our developments: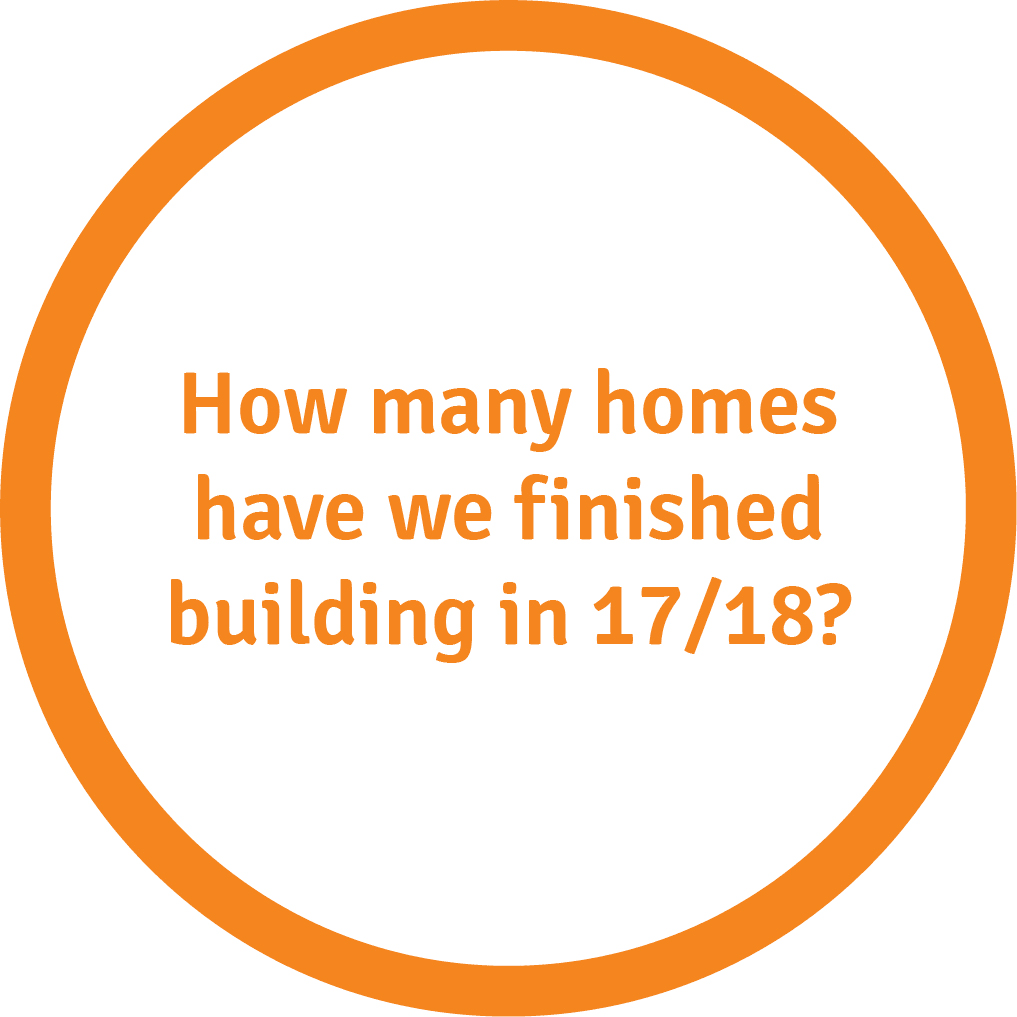 Any 'firsts' within 17/18: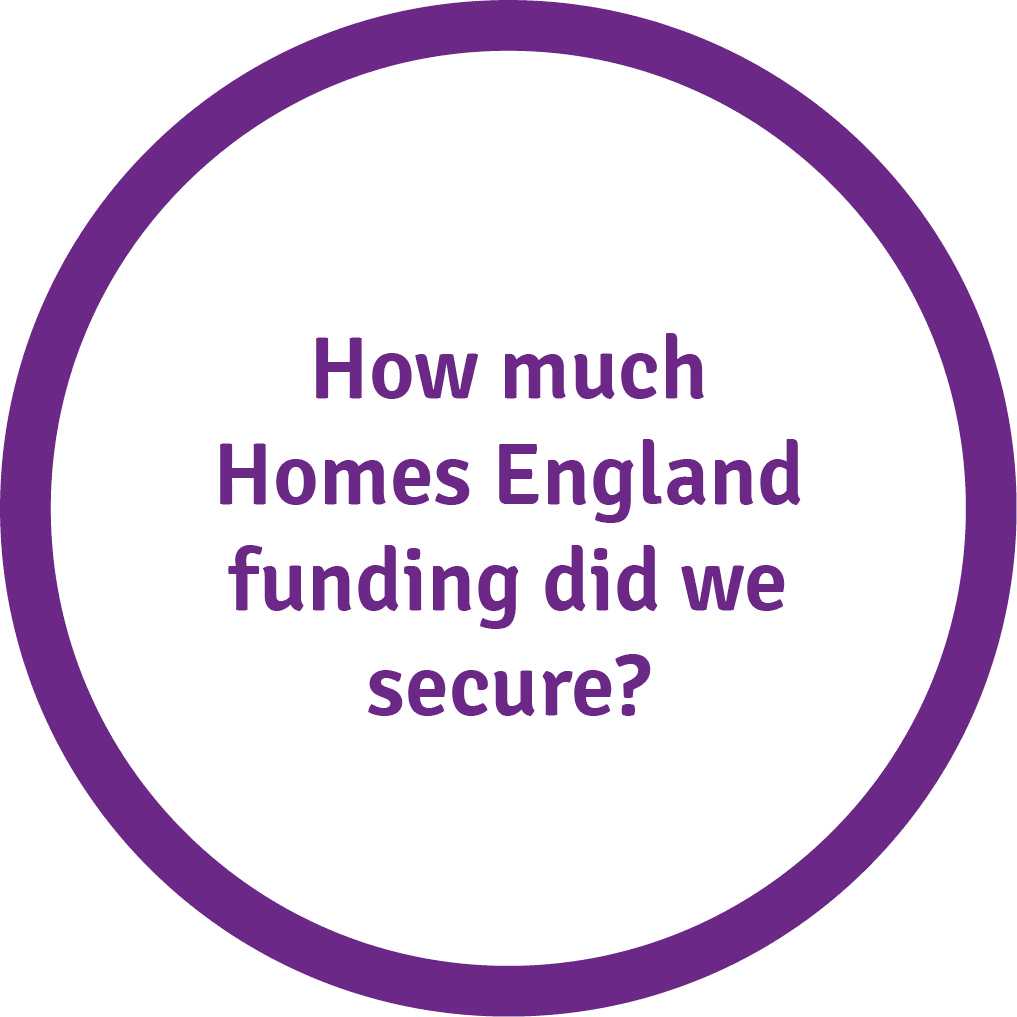 ---
Of course it's not just all about building new homes, we also take care to make sure our existing homes are well looked after and maintained. Here's the performance of our repairs and maintenance team over the last 12 months