Tenancy
Our homes and the support we give to the people living in our homes is incredibly important to us, which is why we've spent the last year working really hard to add more support services.
The last 12 months have been a busy time, supporting even more people in many more ways including  refugee families moving to North Lincolnshire. We've also brought a homeless charity into our business.
We've seen the launch of our exciting new app, My Home, new features. Since it launched on 5 December 2017 we've seen 1,860 of our tenants register to use it. We've had 113 repairs booked through My Home and 277 rent enquiries made. We're excited to see these numbers rise over the coming months as we add even more features such as being able to request digital rent statements, improved ways to make payments and we've improved the booking repairs section so it's even more user friendly.
First step on the housing ladder
In July 2017, we sold our first shared ownership home to a young family looking to get on the property ladder. This was exactly the reason we decided to add this tenure type to our portfolio; to help young people be able to afford their own home.
The Fraser family were over the moon to be able to buy their first home, with Ennerdale Lane, Scunthorpe being the ideal place for them to start out as a family.
Kyle Fraser said: "I've always wanted to own my own home and if it wasn't for this house being up for sale we would still be in rented accommodation."
We now have 10 shared ownership homes, with six in Scunthorpe and four in Nettleham, near Lincoln and we have plans to build 25 more over the next three years.
Is owning your own home a dream but not something you thought could be a reality? Check out our available homes for shared ownership.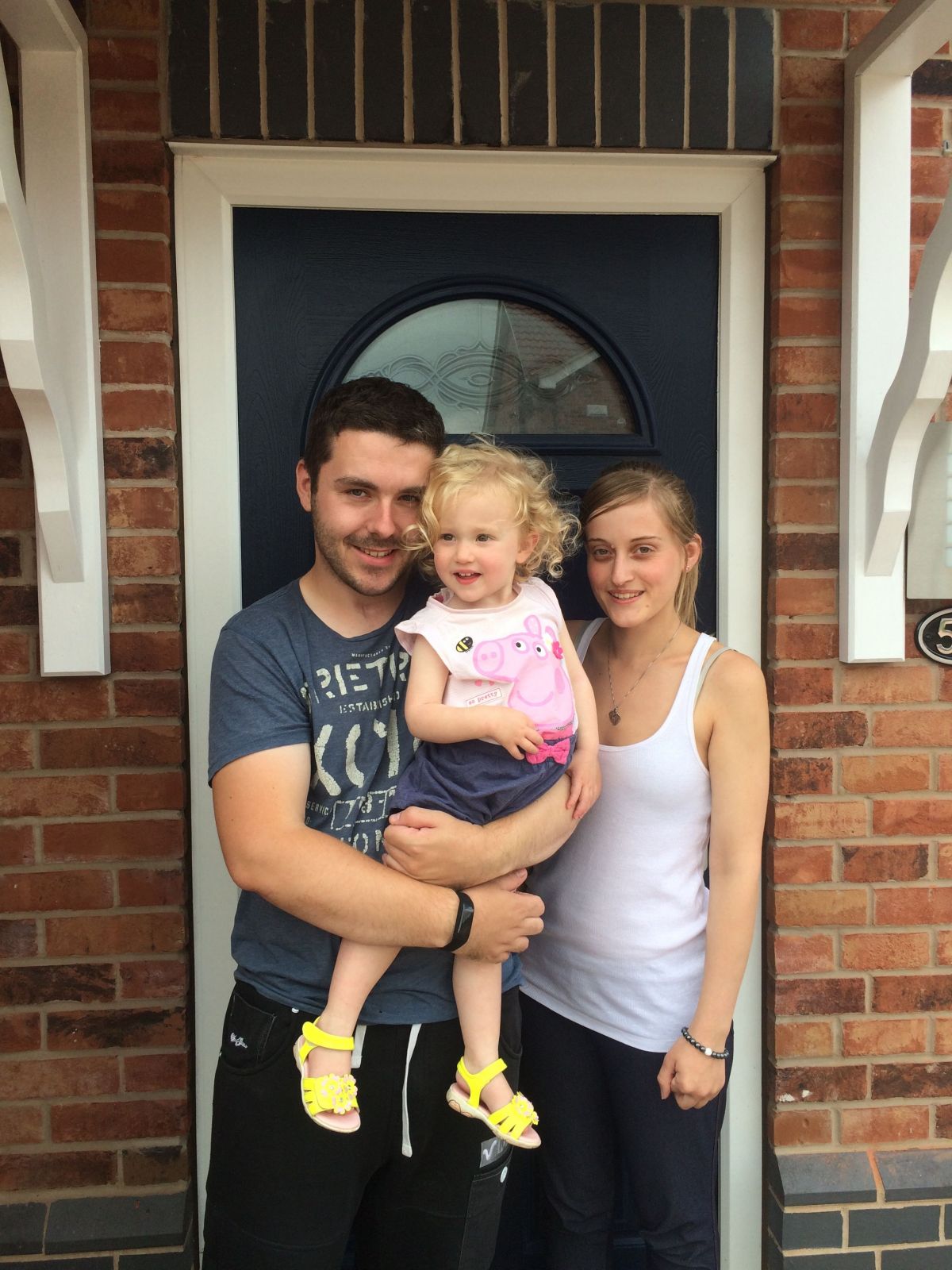 Sunita Chand, Resettlement Officer
Helping families build new homes
Over the last 12 months we have supported eight refugee families to move from Syria to North Lincolnshire.
Sunita Chand is our Resettlement Officer and has worked closely with all the families moving to North Lincolnshire to give them the best possible start in their new life. Her role involves setting up homes, organising school places for children, signing up with health services and everything else they might need support with.
Some families need a more intensive level of support than others, so Sunita will work with them on an individual basis. There's no set time limit on this support either. It might be a weekly phone call, monthly visit or something entirely different; all depending on what works best for the family.
Sunita said: "We really wanted to give each family personal and tailored support to meet their individual needs. Building up a good relationship with the families has been key and it's been amazing to get to know them all and to see how well they've adapted to life in the UK is truly inspiring."
Over the last few months Kim Brundell has also been supporting these families to offer them the support and guidance they need.
Want to find out more about the different type of support we can offer you?
Homeless charity joins Ongo
A huge highlight in 2017 was bringing Doncaster based homeless charity, M25 support service into the Ongo partnership.
In October we took over the ownership and management of M25's assets and employees, which included nine staff and 13 properties which provide homes for up to 50 people at any one time.
M25 has been in business since 1994 starting out initially as a soup kitchen before progressing to a night shelter, hostel and then the community based properties that Ongo now has within its stock.
This service is a great addition to our growing portfolio of housing support services, and the M25 team has brought great value to the ways in which we support the people that need it most.
Since M25 joined Ongo we have supported 57 homeless people within the community based accommodation. The longer term plan is to expand the homesless service provided in Doncaster and explore supporting homeless people in North Lincolnshire.
Want to know more about our homelessness service?
Lettings
9,745
The total number of homes rented with Ongo
1,018
The number of lettings in 2017/18
Homes
181
The total number of homes left empty
33
The total number of homes sold via RTA